Being right next to Mexico and the coast, San Diego is the place in the US to get fish tacos. There are delicious burgers, brunch, burritos, and BBQ that you must eat as well.Special shout out to J. Liu who has lived in San Diego for almost a decade and provided most of these recs! Here are the restaurants you need to know:
Items are listed with the neighborhood in parentheses. Anything in italics is on my to-do list.
($$, Multiple locations, BBQ): Most delicious BBQ in San Diego. I always make this my first stop in San Diego. Get the macaroni salad with the pork or beef ribs. Skip the sausage and maybe add some chicken.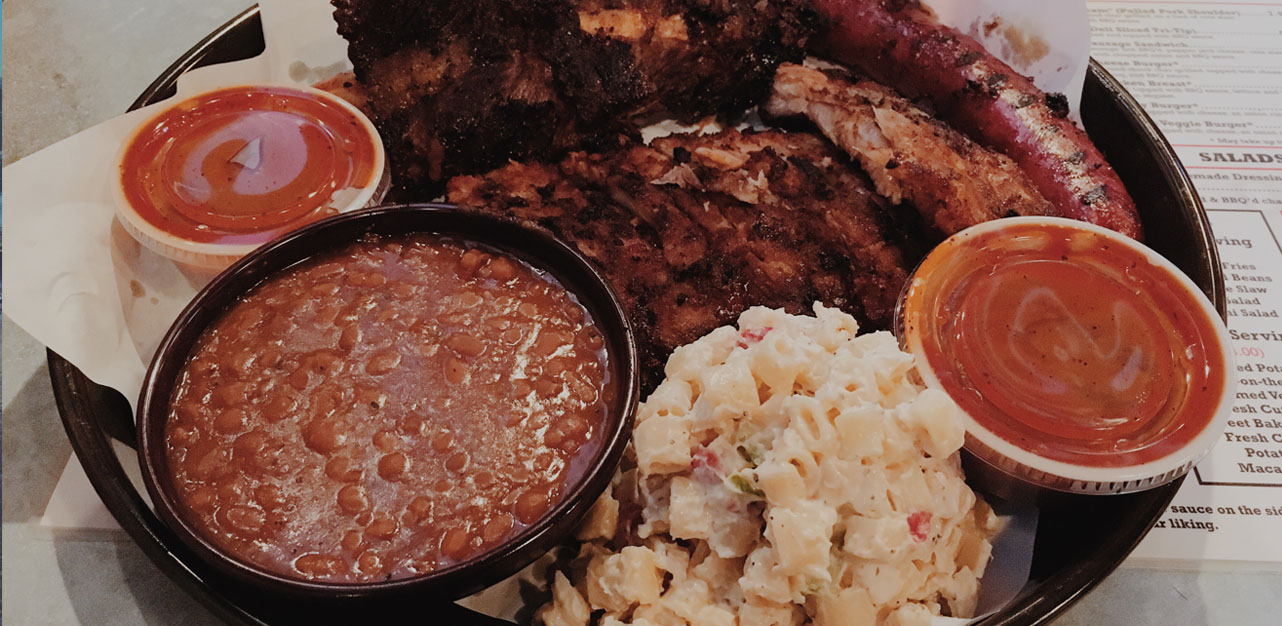 FISH TACOS
($, Multiple locations, Mexican): Oh gosh, you MUST get their seafood ceviche and some fish tacos. Tons of avocado and cilantro on 'em. We got free cups of fish stew after we ordered – that was amazing.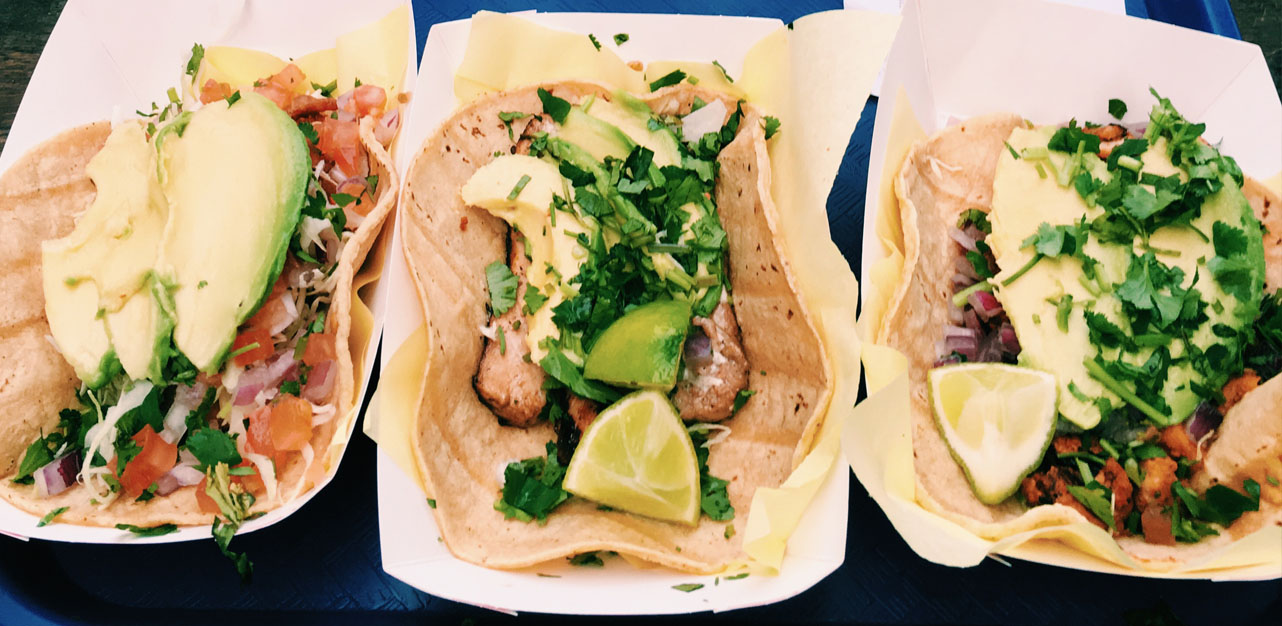 Aka Bahia Don Bravo ($, La Jolla, Mexican): Delicious fish tacos at a seaside shack where plenty of locals frequent. Get a shrimp taco too!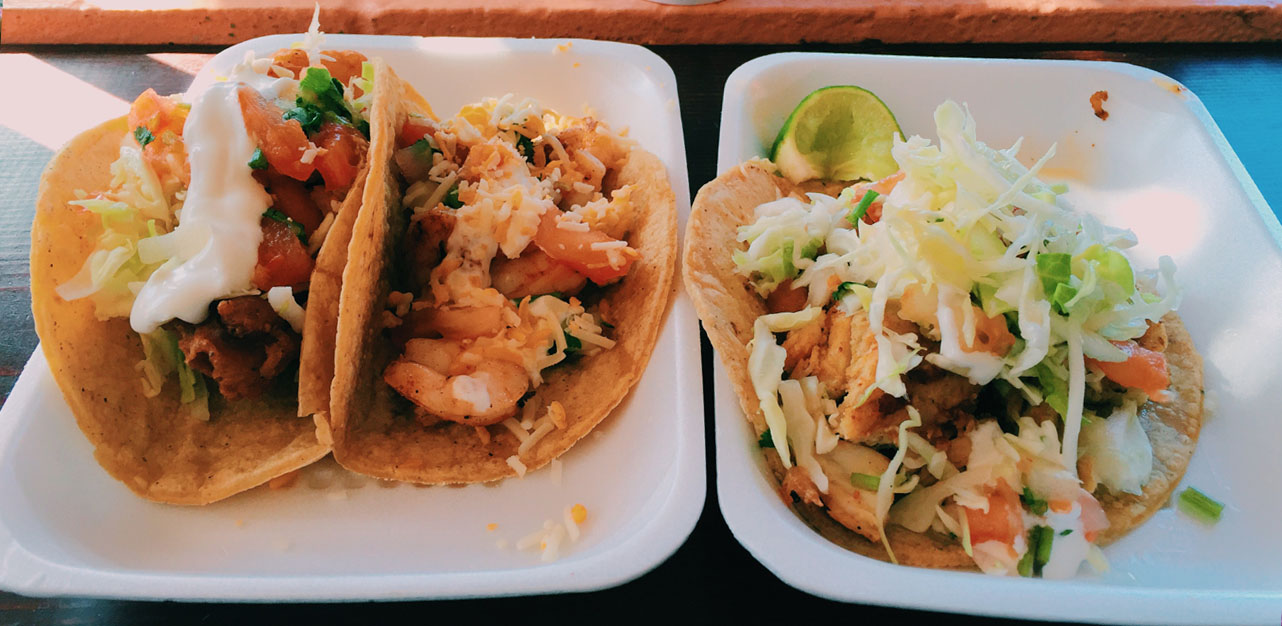 ($, Multiple locations, Mexican): Get the fish tacos.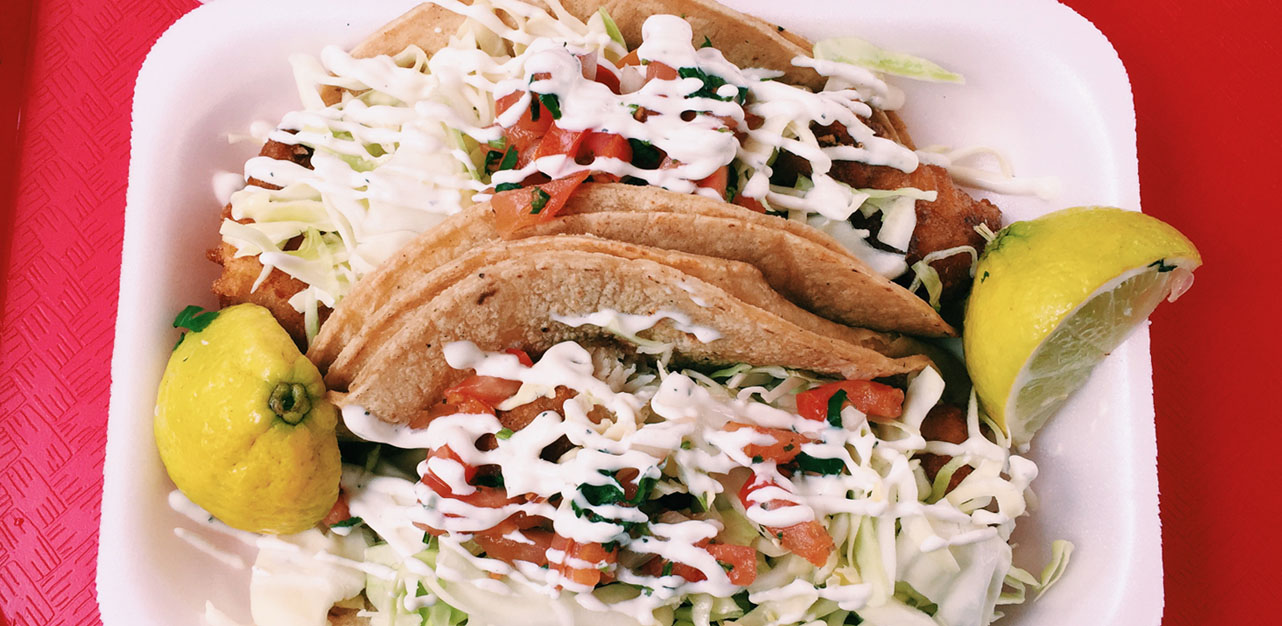 MEXICAN
($, Chula Vista, Mexican): Known to many as the best tacos in San Diego. I heard it's so authentic you can only order in Spanish.
($, Chula Vista, Fruiteria): Get some Chamango drinks.
($, Multiple locations, Mexican): Over 800 reviews on Yelp and still going strong as delicious Mexican food at a fantastic value.
($, Middletown/Mission Hills, Mexican): Amazing decor and a short line and you'll be inside eating some delicious burritos. Do the surf and turf California burrito and a side of carne asada fries.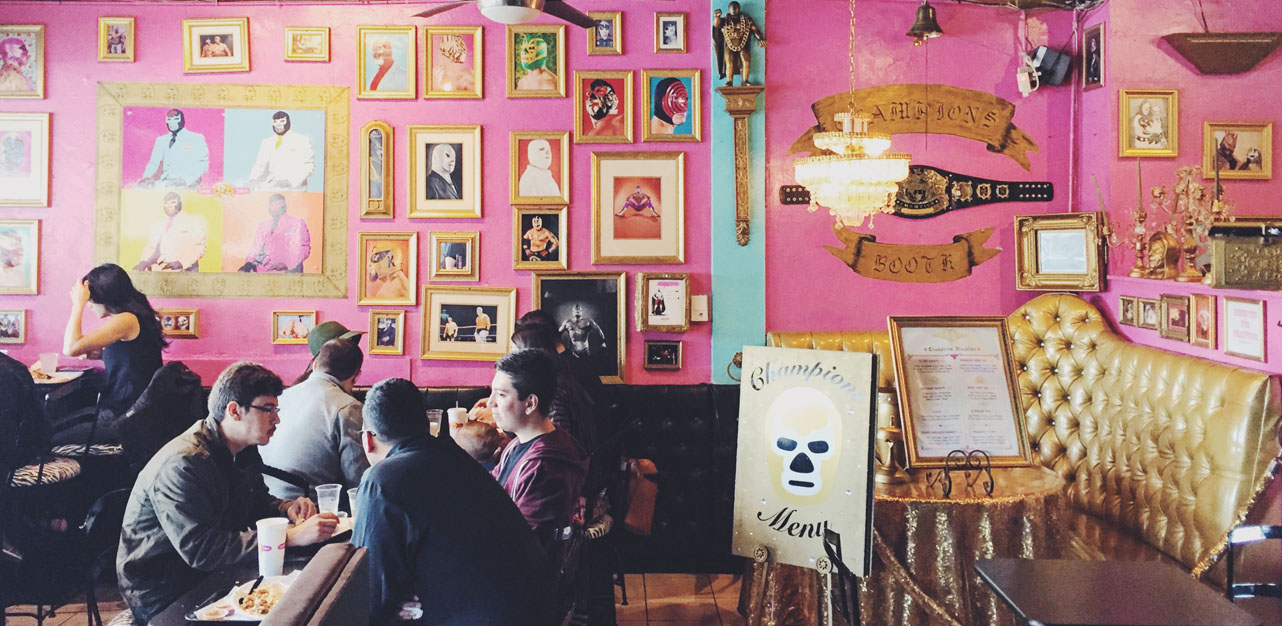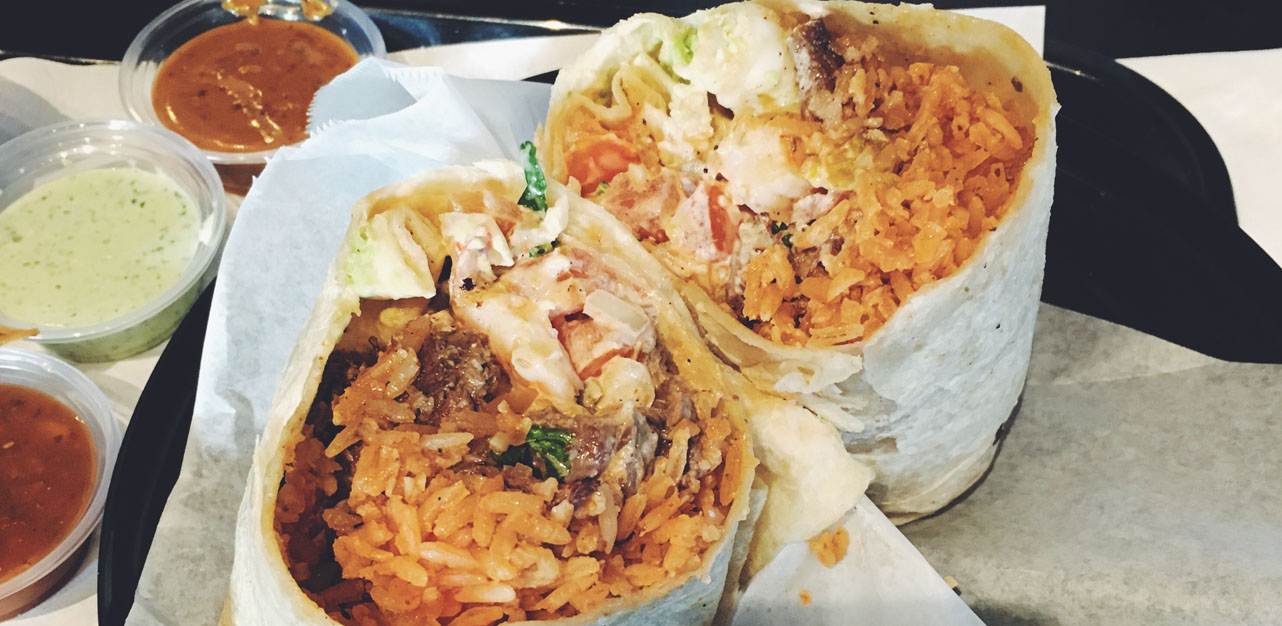 BRUNCH
($$, Hillcrest, Brunch): This place has pancake flights, eggs, omelets, french toast, and everything between breakfast and lunch. You can mix and match the menu so if you want half an omelet and half a french toast, they can do that!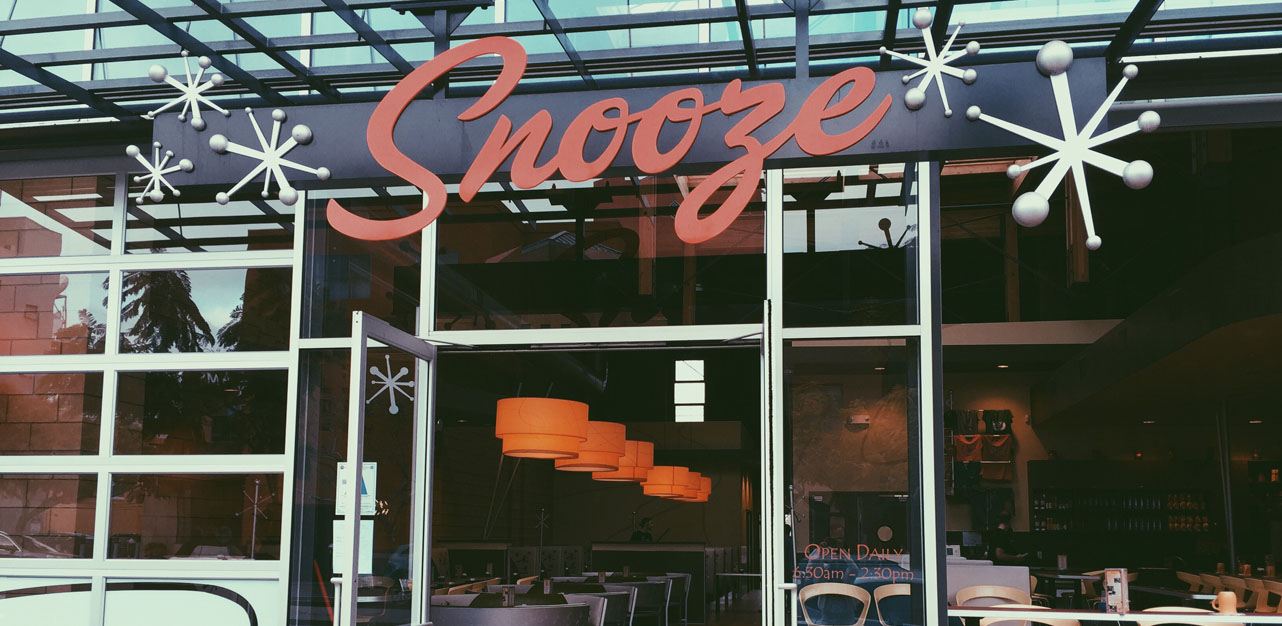 ($$, La Jolla, Brunch): This converted house is a beautiful oceanside restaurant with stuffed french toast and eggs benedict. Maybe snag some coffee cake.
($$, Solana Beach, Brunch):  Perfect start to a day in Solana Beach, this brunch cafe is platinum LEED certified and serves fresh, delicious food. Try the pancakes.  I like the huge utensils for decoration.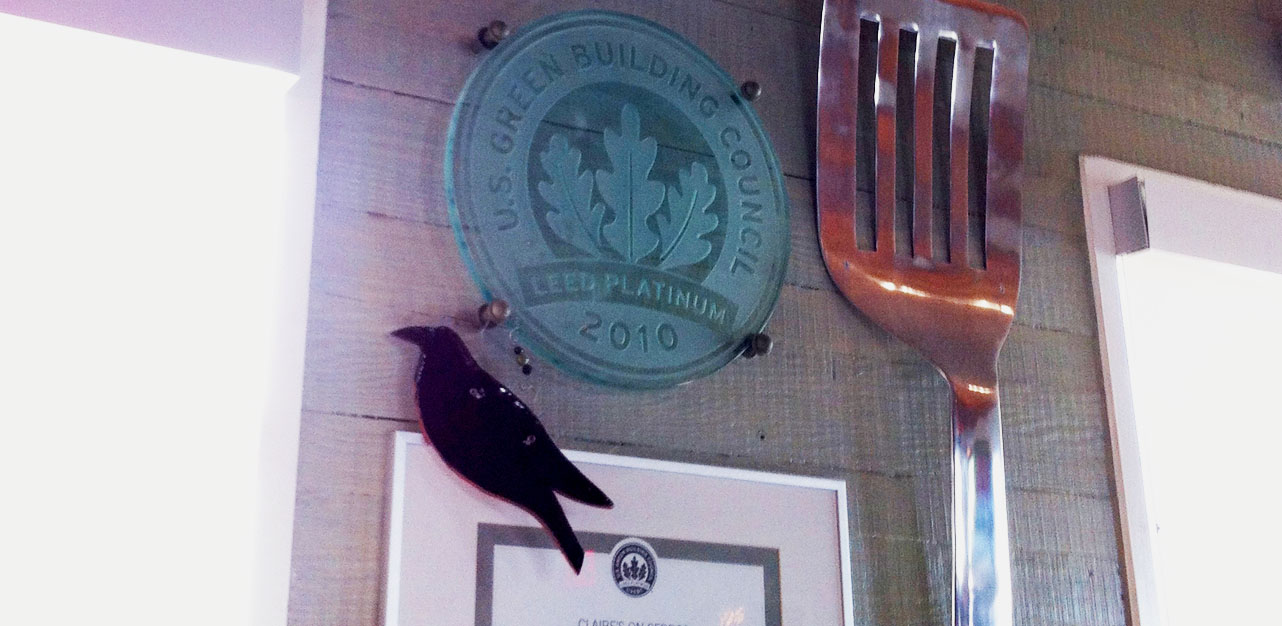 ($, North Park, American): French toast sampler, burritos, benedicts, breakfast mac and cheese, omelets with pork, and kombucha all served here.
($$, Solana Beach, New American): This beautiful and tiny cafe is nestled on Cedros Avenue and offers fresh sandwiches, panini, quinoa bowls, green juices, quiches, and more.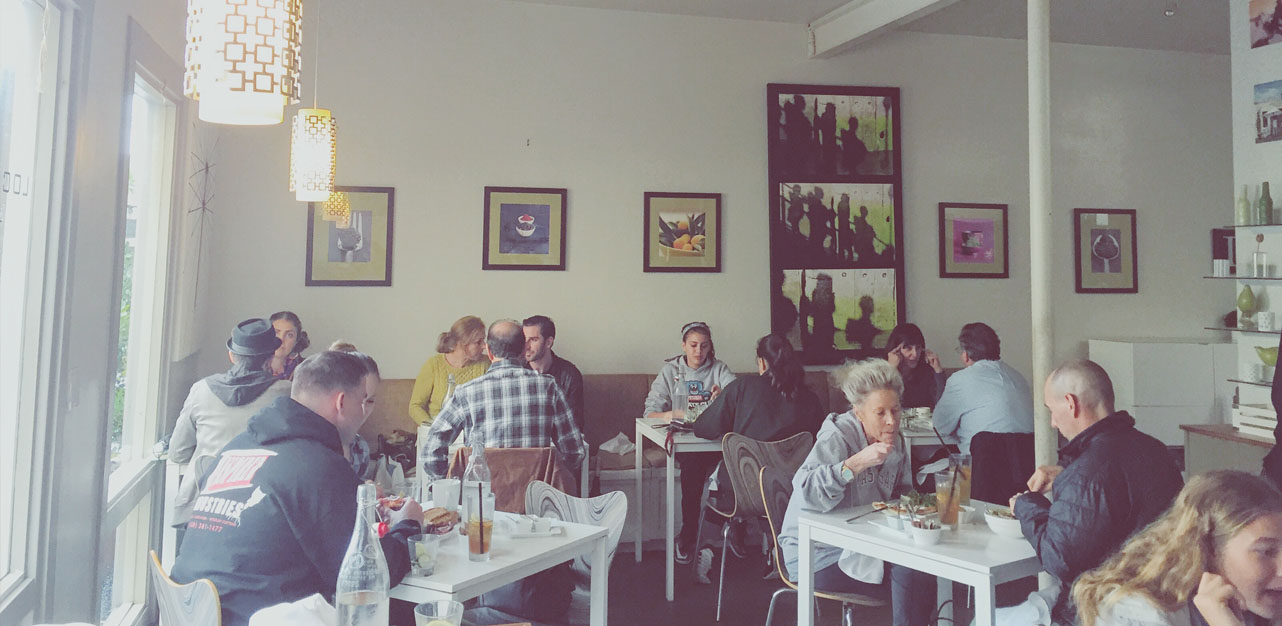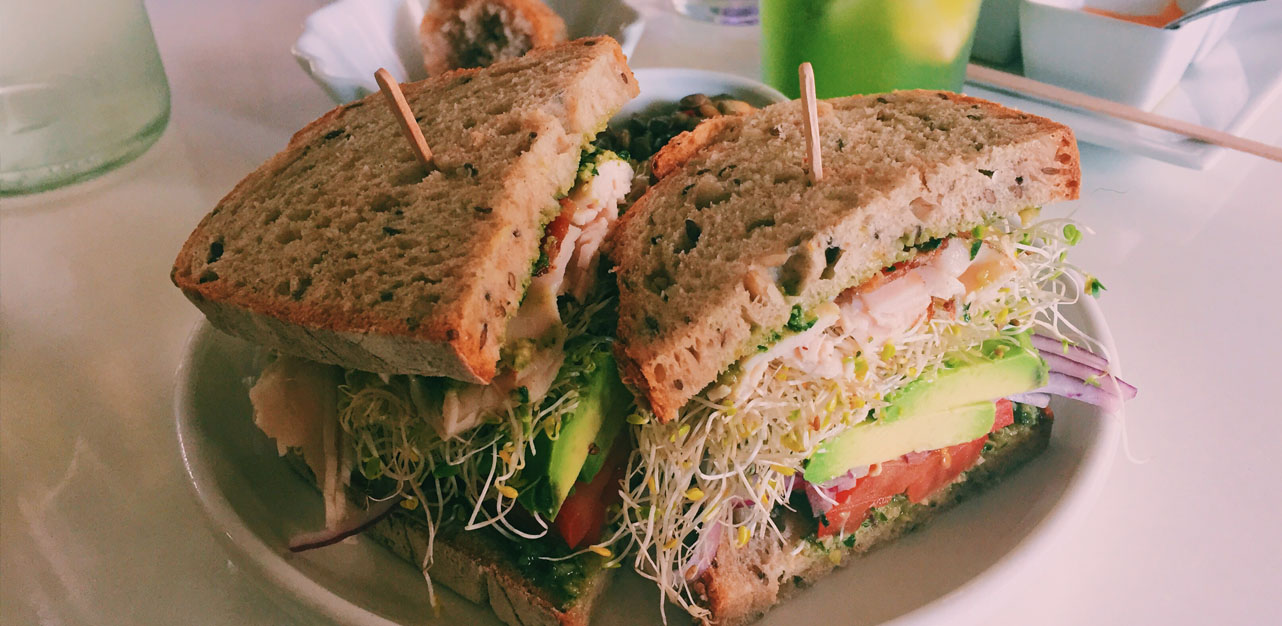 ($$, East Village, French): A European cafe that serves classic French cafe cuisine like fromage, brioche, and poached eggs.
($$, Hillcrest, Brunch): Its slogan is "twisted farm food" and it's crazy sage fried chicken on top of a waffle has been instagramm'ed too many times. Monstrous portions.
($, Multiple locations, Burgers): A delicious local burger joint with great fries and onion rings. It's famous for its burgers with latticed bacon. You can order the gigantic burgers and milkshake if you want. There is also a mini burger for the more light-weight eaters.

($, Mission Hills, Mission Beach, Sandwiches): Voted one of San Diego's best cheap eats. Enormous, custom or pre-designed sandwiches that are incredibly huge and tasty. Order your super meaty or super veggie sandwich on garlic cheese bread.
($$, University Heights/North Park, Russian): I've never had Russian food. Have you? If not, this place is supposed to be great. Great Russian for San Diego?
($, Midway, Indian/Himalayan): They offer chicken tikka masala, naan, lentil soup, momos, and meats.
($, Multiple locations, Thai): Delicious cheap noodles and other Thai food. Give it a go! It's cheap and super tasty.
($$, Hillcrest, Moroccan): I had my birthday party here and I got the chicken cous cous below. It was great and super tasty! Roasted veggies for the win.
JAPANESE
($$$, Del Mar, Sushi Bar/Japanese): Near Powerhouse park of Del Mar beach, this Japanese small plates shop as menus with photos, ocean views, cocktails, and very fresh fish.
($$, Kearny Mesa, Japanese): Try all the land and sea animals here (pork, fish, beef, shrimp).
($$, Carlsbad, Japanese): Cash only place that serves poke and chirashi bowls daily. You do need to get there early relative to their opening at 10:30am because they sell out regularly before their 1pm close.
EXTRA CREDIT
If you're not from California and Texas and thus not familiar with In-n-out ($, Multiple locations, Fast Food Burgers), you must get In-n-out. It's a delicious burger chain with cheap but super fresh burgers and fries. You can try "animal style" if you're adventurous – otherwise, just a good ole' simple cheeseburger or hamburger will do the trick.
If you want fish tacos from a delicious chain, try Rubios ($, Multiple locations, Fresh Mex/New Mex)! I love Rubios fish tacos as that is their specialty and it's a fast food chain but I'll keep coming back for more.
NOTABLE PLAZA WITH FOOD
I really enjoy the Del Mar Highlands Town Center ($$, Del Mar). Granted, it's in suburbia but it has so many restaurants!
There is Urban Plates ($$, Del Mar, Fresh/Healthy Food) which is like a fresh food restaurant where a whole foods enthusiast met a chipotle, in other words, healthy and delicious cuisine. Expect to find avocados!
Carnitas' Snack Shack ($$, Del Mar, American) serves pork and other meat sandwiches, tacos, guac and chips, empanadas, and more in a slow food fashion.
Searsucker ($$$, Gaslamp and Del Mar, New American): Expensive with multiple branches around the world, this upscale joint has burgers, meat entrees, salads, and everything on land and sea.
MAP
All listings available on the JoYo San Diego Google Map.